It seems that plaguerism is (ahem) alive and well in the cemetary business... Check out my photo from Notre-Dame in Montreal and a sculpture from Il Staglieno in Verona...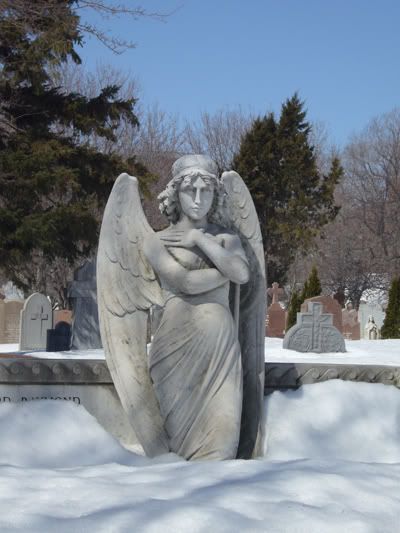 So can anything beautiful truly be original? One of my favourite LP covers is Peter Saville's reworking of Henri Fantin-Latour's
A Basket of Roses
for New Orders Power, Corruption & Lies - now that was a genius stealing!